About Us
We are a law firm established on 1 April 2011 and conveniently located across Bankstown Local Court.
Our professional yet friendly approach enables us to build a relationship of trust with our clients and work as a team to achieve the best possible outcomes. We pride ourselves in providing leading advice in our field of expertise and for always being available for our clients.
We predominantly practice in commercial law, conveyancing (business/residential), criminal law, corporation law, debt recovery, family law, general litigation, insurance law, motor vehicle claims, and probate, wills & estates.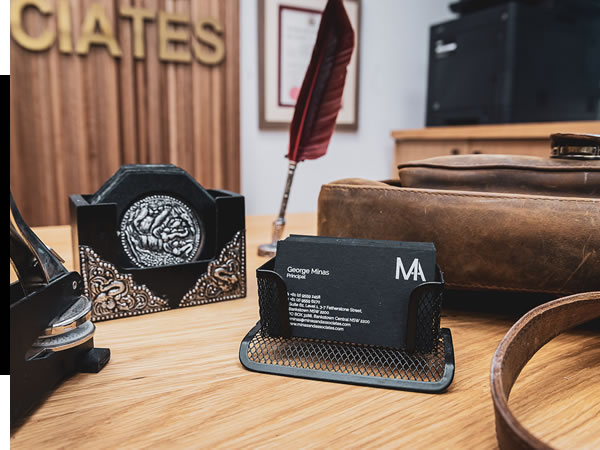 Meet Our Team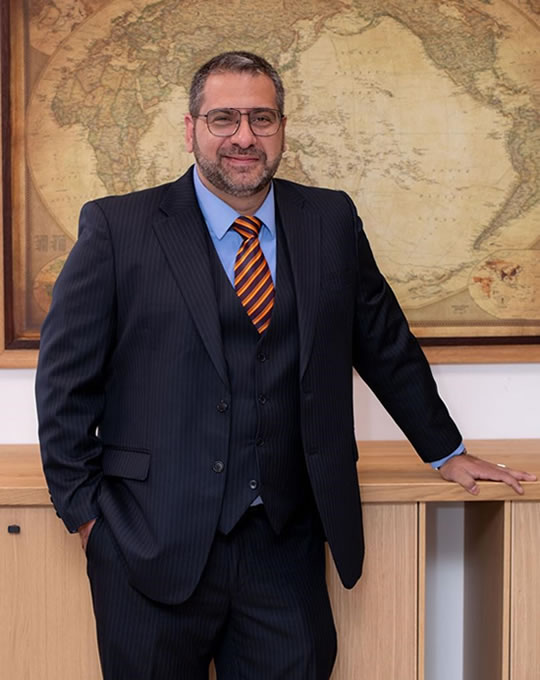 George Minas
Principal
GM graduated in 2000 from the University of Southampton (UK) with a specialty in maritime law (admiralty law, carriage of goods by sea and marine insurance). Following his tenure at a shipping law firm in Piraeus Greece, GM immigrated to Australia and following completion of his postgraduate studies at University of Sydney in 2004, that not only included various roles with city and suburban law firms but as well as General Counsel for a media publishing company and a private IT company. This exposure has resulted in a valuable insight into a broad general practice background in criminal law, bankruptcy, commercial litigation, corporations law, family law, and employment law in state and federal jurisdictions to providing advice in relation to business acquisitions and corporate restructures.
GM is the principal of the firm and is always focused on building and maintaining strong relationships with our clients. His determination, commitment and passion for his profession makes him go above and beyond to satisfy the clients' needs and achieve the best possible outcome. His unique sense of humour and objective viewpoint makes hard situations easier to endure. He has a practical and level-headed approach which allows him to tackle any issue that may arise unexpectedly, whether in Court or in his personal life.
GM prides himself in having a loyal and skilled team around him from all walks of life and diverse backgrounds. He has an ability to foresee issues and visualise a solution with remarkable clarity.
John Koblo Tholley
Senior Associate
Koblo came as a refugee from Sierra Leone in 2001 and through hard work and persistence graduated in 2011 with Bachelor of Laws and Arts from the University of Tasmania.
Koblo has steadily continued to grow on a professional basis. Koblo practices in criminal law, debt recovery, and insurance litigation. During his time at the firm, he has dealt with many complex matters and his expertise in successfully pursuing and defending motor vehicle collision damage recoveries (including hire car claims) is second to none. Koblo is an integral part of the firm who has always shown loyalty towards his colleagues and clients.
Koblo is the longest serving employee of this firm, being hired by GM soon after the firm's inception and has played an instrumental role in establishing the practice. Koblo built on this initial success by enhancing the firm's reputation in the local community when the practice relocated to Bankstown as one that they could depend upon in times of need, and having built good rapport with judicial officers and professional colleagues alike.
John Koblo Tholley
Senior Associate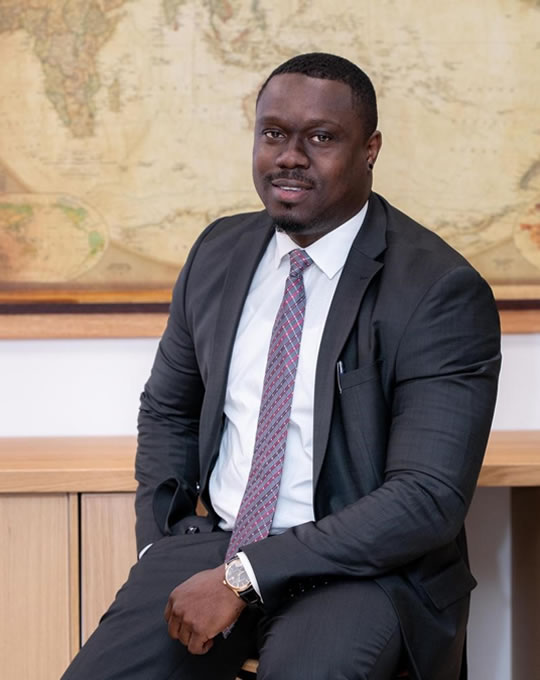 Stella Tratselas
Senior Associate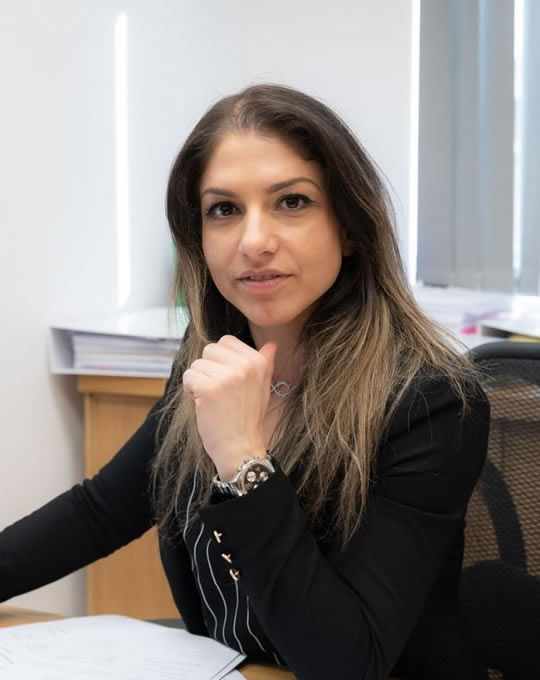 Stella Tratselas
Senior Associate
Stella has been a practicing lawyer since 2009 and a Senior Associate with the firm since 2016. Following her admission into legal practice, Stella worked in various prestigious and highly reputable city law firms in which she gained invaluable experience specialising in debt recovery, commercial litigation, insolvency and bankruptcy law and often acted for government agencies including the Deputy Commissioner of Taxation, Workers Compensation Nominal Insurer as well as private insurance companies including Allianz and CGU. Stella has acted for a wide variety of clients, including well known commercial collection agencies throughout Sydney and interstate.
Throughout her career, she has frequently appeared before the Local Court, District Court, Supreme Court, Federal Court and Federal Circuit Court and has over the years established a good rapport with judicial officers and built a highly regarded reputation within the Courts and amongst her peers.
Stella's confident representation, commercial and practical approach provides clients with effective solutions to their individual legal problems and assists them in realising their commercial objectives.
Stella has a strong passion for what she does and always displays a positive attitude that enhances our corporate mission. Stella is a source of inspiration towards those in both her professional and personal life and always motivates those around her.
Uliana Korchevskaya Deligiorgis
Solicitor
Uliana first tried working for GM in 2012 after graduating with a Juris Doctor from University of Technology Sydney and after constant perseverance and the clashing of the titans she commenced employment at as a paralegal at the firm in 2014 and has stayed ever since. GM appreciates her AK-47 efficiency and KGB-like attention to detail – she will pay attention to what everyone else may have missed whether it is in relation to a contract or particulars of a case. She is known for bombarding GM with questions that enlighten issues not apparent at first glance.
Uliana Korchevskaya Deligiorgis
Solicitor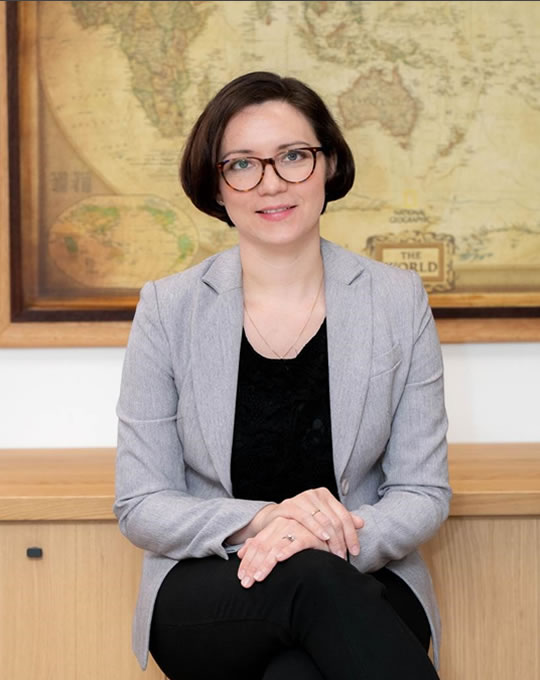 Elizabeth Christos
Conveyancing Paralegal/Executive Assistant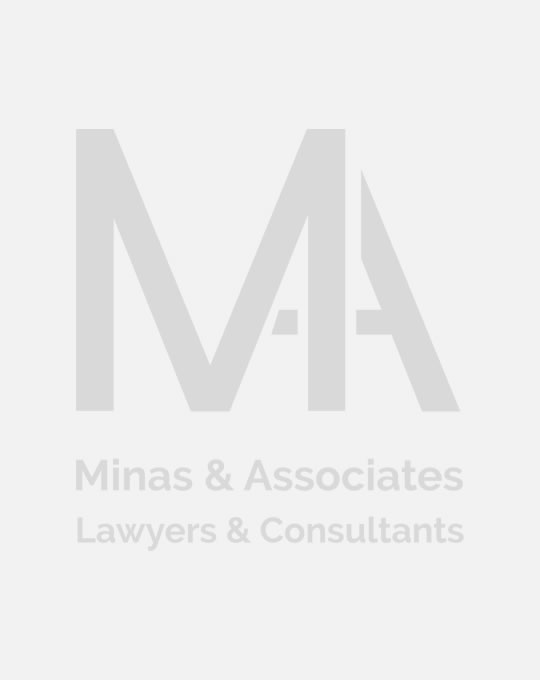 Elizabeth Christos
Conveyancing Paralegal/Executive Assistant
Liz and GM first worked together in 2001. Following her tenure with a number of conveyancing and intellectual property law firms, Liz rejoined GM in 2018 and is assisting with all commercial and conveyancing matters and mentors all of the firm's junior staff. Liz is instrumental in developing and training staff on the finer aspects of the roles that are crucial in enhancing the firm's reputation. Her mentoring and nurturing abilities within the firm has enabled our staff to excel in their respective roles.
John Faros
Management Accountant / Consultant
John is a management accountant with over (40) years' experience in his field. John first established a working relationship with GM in 2001. In light of the recent growth of the firm and so as to maintain a high standard of service to our clients, John has recently joined our team to assist GM with running the ship in dealing with various accounting functions of the firm as well as our clients, particularly during these current turbulent times.
John's notable analytical capacity and his breadth of knowledge in accounting management systems allows us to provide our clients with prompt and precise financial information and advice. John's reporting skills and impressive mathematical acumen is an important tool in any growing business. His ability to work on Excel Spreadsheets with absolute surgical precision and analyse the financial and factual circumstances behind our clients' economic circumstances is highly remarkable.
John's particular attributes and experience involves identifying the relevant corporate activities through the lens of financial reports and information that highlights the issues that need to be resolved, quantifying the effect of corporate and personal decisions, facilitating corporate solutions through evaluation of financial numeracy (such as media acquisitions, structure acquisition proposals , purchase of equipment and much more).
John's grasp of legal requirements and sound business practice is a key ingredient in ensuring both our and our client's business success.
John Faros
Management Accountant / Consultant